This is another recipe that I'm sharing with you from allrecipes.comhttp://allrecipes.com/. I'm trying to eat healthier after the holidays, so I've been spending a lot of time there. I'm cutting down on carbs in general, but sometimes it's nice to have some pasta. This would be great with some grilled chicken or salmon.
I'm linking this week with Foodie Friday at Rattlebridge Farm
Alfredo Light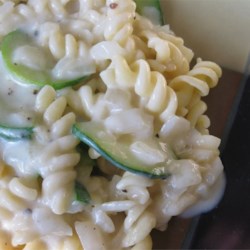 Directions
In a medium saucepan, heat oil over medium heat. Add onion and garlic, and saute until golden brown.

In a small saucepan, stir together milk, chicken broth, flour, salt and pepper over low heat until smooth and thick. Stir into onion mixture. Continue to cook over medium low heat, stirring frequently, until the sauce is thick. Stir in Parmesan cheese.

Meanwhile, cook pasta in boiling water. Add broccoli to the pasta for the last several minutes of cooking. Continue cooking until the pasta is al dente.

Drain the pasta and vegetables, and transfer to a large bowl. Toss with sauce. Serve.
And now for the top ten! If you were featured this week, feel free to grab a featured button from my sidebar.
xoxoxoxo,

Collapsible Dollhouse by Second Chances By Susan


Spicy Sausage Pasta by The Ricked Chronicles

Valentines Chalkboard Designs by Aderberry Hill



Fabric Wall Pockets by Too Much Time



Wire Bracelet Tutorial by Jewelry Making Journal



Benches And Stools by Shabby Love



3 Ingredient Chocolate Muffins by Stardust Decor And Style



Home Decor by Art And Sand



Winter Wonderland by Miss Kopy Kat



Painted French Chair by One Creative Couple