Hi everyone! I wanted to share some DIY beauty products that you can make at home yourself.
I made this
olive oil and seaweed cellulite scrub
after hearing about it on the Dr. Oz show. I love that show, always very informative. I did alter the recipe and added 3 times the salt, because I wanted the scrub to be thicker. If you have a difficult time finding powdered seaweed, or you don't feel like driving all over to find it like me, you can purchase it online. I found mine on Amazon.
So what are some of the skin benefits of seaweed?

revitalizes and firms the skin
nourishes and repairs damaged skin cells
oxygenate and detoxifies the skin
reduces appearance of cellulite
balances and hydrates
purifying and soothing
re-mineralizing
absorbs easily
improves skin and tone
protects the skin from free radical damage
fights skin inflammation and irritation
slows down the aging process of the skin
rejuvenates, prevents wrinkles, hydrates and brightens skin
Sounds good to me!

I've also found some DIY recipes for a seaweed facial mask and a seaweed body wrap. I'm in love with all three recipes and I made a beauty care index card holder out of paint chips to keep them handy. I'm planning on adding some more DIY beauty recipes to the card holder, seaweed and non-seaweed related in the future. Also FYI, I scoop a little of my scrub in a plastic baggie if I'm taking it into the bath tub to avoid any broken glass! Also check with your doctor if you have seafood or iodine allergies before using seaweed or sea salt.

The Concrete Cottage
Don' forget to add a featured button!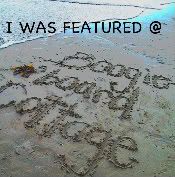 Time to get this week's party started!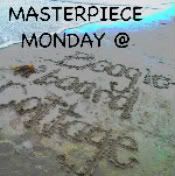 1. PLEASE. LINK. BACK. Please include a direct link back to my blog party.

2. Feel free to link up any of your masterpiece's whether they're crafts, recipes, decor, thrifty finds, etc. (Please no direct links to etsy or other sales sites.)

3. Please do not pin from the party, go to the original blog and pin from there


Have a blessed week,